Six months after the worst hurricane in living memory brought devastation to the Caribbean, there are still UK citizens sleeping in a government shelter with nowhere to call home.
In the middle of a basketball gymnasium, Stanton "Mikey" Robinson, 30, sat with all of his worldly possessions.
Fighting back tears he explained his dream of having a small apartment with a small table and a single bed.
"I don't like it in here. I don't feel comfortable in this place," he told us. "(tell the government to) Please help me."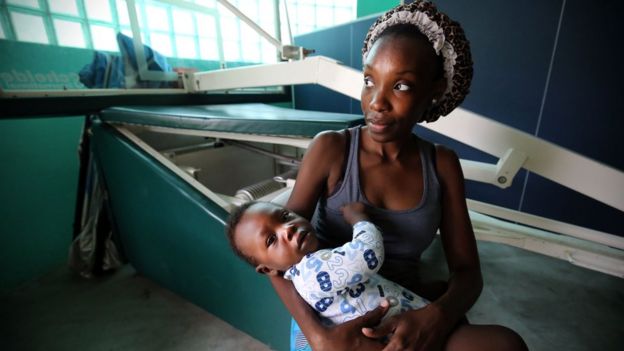 Twenty metres away on what's meant to be spectator seating, Makeba Hesky, 34, sat nursing her 10-month-old child.
A large hole – unpatched since the hurricane – in the roof of the BVI Sports Complex allowed rain and light to pour into the otherwise unlit gymnasium.
"It seems to me like everybody just give up on us," Hesky said.